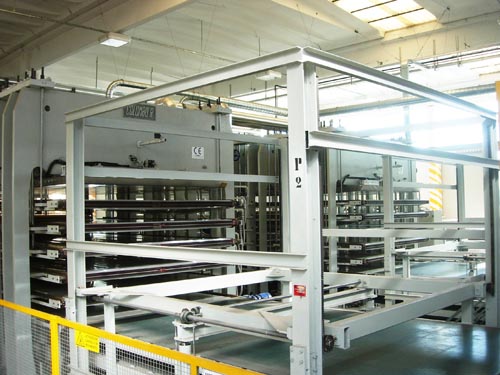 Sistemi di pressatura altamente produttivi. In spazi contenuti dispongono di grandi superfici di pressatura. Da porre in evidenza il sistema di trasporto con nastri, che consente la produzione di materiali particolarmente delicati.
MULTI-DAYLIGHT AUTOMATIC PRESSESES
Highly productive pressing systems. Wide pressing surfaces are provided in reduced space. Special emphasis must be laid on the belt conveyor system that enables production of particularly delicate materials.