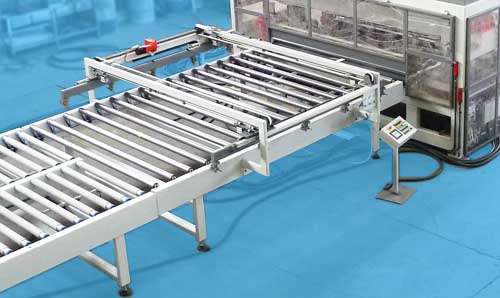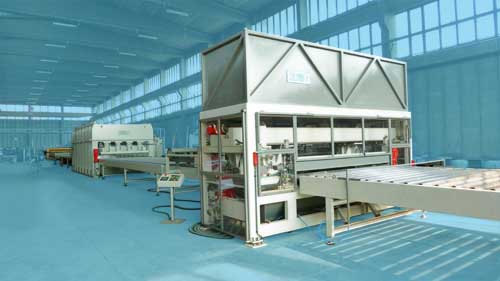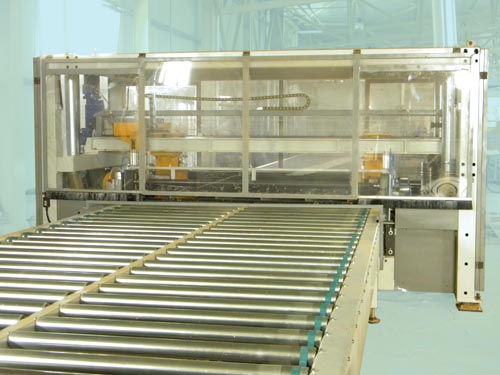 Elimina le eccedenze di materiale di rivestimento (tranciato, laminati, carte) dal supporto dopo la pressatura.
Refila con pannello fermo i lati trasversali con due teste motorizzate e i lati longitudinali con altre due teste facendo avanzare il pannello.
Il sistema occupa uno spazio esiguo e completamente automatizzato.
It removes excess of coating material (laminated, wood veneers, papers) from the support after pressing. It trims both transversal sides (with still panel) with two motorized heads and the longitudinal sides with other two heads making the panel advance.
This system occupies a small place completely automated.